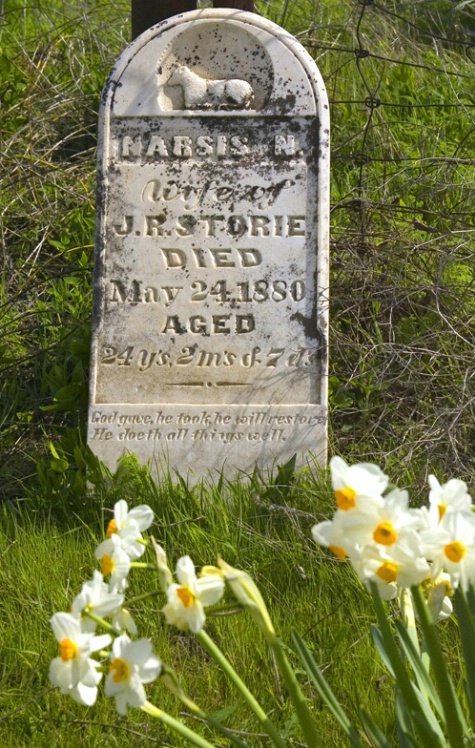 Narsis N. Storie
"God gave, he took, he will restore. He doeth all things well." In April, narcissus blooms surround the grave of Narsis N. Storie
It is easy to imagine how much J. R. Storie loved his wife, beautiful as a flower and whose life was cut short. She was 24 years, 2 months and 7 days old at her death on May 24, 1880.
She is buried in the abandoned Keiser Cemetery near Walla Walla, Washington.
© Tedd Cadd
Copyright for this gallery photo belongs solely to Tedd Cadd. Images may not be copied, downloaded, or used in any way without the express, written permission of the photographer.